Sobriety Sword or Sobriety's Word?
Yes!!! Absolutely correct. It is both. The goal of this website is to provide information, encouragement, literature, recovery resources, possible recovery programs.  And of course, "Sobriety Online". All of this so you will have a go to source to equip you for your unique and exciting spiritual journey of recovery. Recovery of whatever your hurt, habit or hangup may be. Yes, addictions included. All kinds of addictions.  I know! You may be in a much less than positive place emotionally and things may look pretty dismal. Things can really get better. I promise. I don't know you or your situation but I pray every day that whoever enters this website begins a journey of healing and joy. So you already have a prayer warrior in your corner. Pssst! Its o.k. for you to pray also. Even if you don't know how. Just talk. God listens and cares. He sees your tears and there is power in words. Words heal and they build sobriety. Negative words tear down. Speak positive words. God heals! Thus, "Sobrietys Word.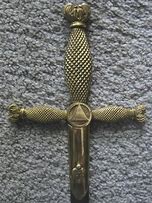 Sobriety Sword? Yep! that too. You fight an enemy that is out to destroy your life. Physically, emotionally, spiritually. That same enemy wants to take your freedom, family and even your life. He hates your guts. So therefore, its o.k. to hate that enemy and fight for your life and family. The knowledge and encouragement you get here will be part of that sword that you and God forge together. It will fit your hand perfectly. Every day will be a time of sharpening. Your skills will increase quickly and you will master the fine art of defending your sobriety and all that you treasure within your life.
I remember whats it like to hurt the way you must hurt. I care. This is a ministry for me. A labor of love. Please make yourself at home here. I sincerely desire to see you not only survive your battle but be victorious. Gods speed.